The Michelin-starred restaurant La Scène Thélème welcomes you on December 31, 2023, for the New Year's Eve celebration in 2023 with a sublime menu crafted by the maestro of the rising sun, Yoshitaka Takayanagi.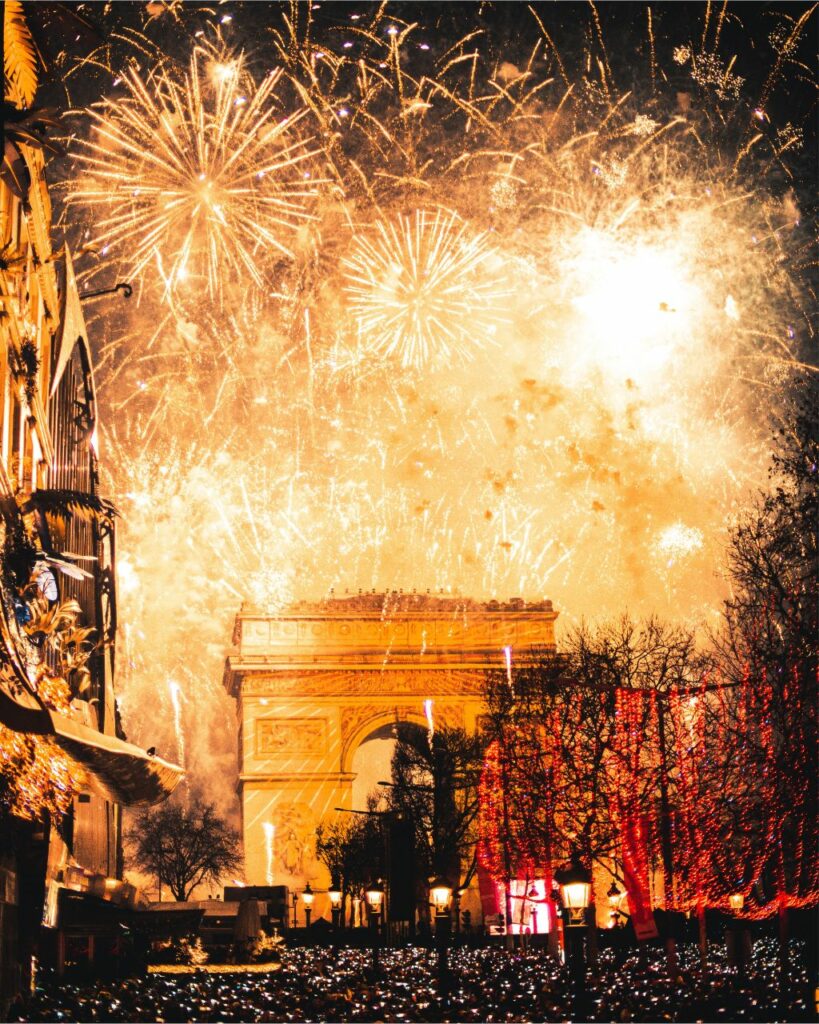 New Year's Eve Menu
Yoshitaka Takayanagi, our Michelin-starred Chef, will introduce you to a creative and eclectic cuisine inspired by the finest French terroirs' producers
☆ Canapés
☆ Amuse-bouche : Breton Lobster Chawanmushi, Oscietra Caviar
☆ Raw Bluefin Tuna, Kristal Caviar (999)
☆ Scallop Medallion, Black Truffle
☆ Turbot, Yuzu White Butter Sauce, Oscietra Caviar
☆ Grilled Wagyu Beef, Japanese Rice, Black Truffle
☆ Citrus Pavlova
☆ Truffle Ice Cream
☆ Petits fours
---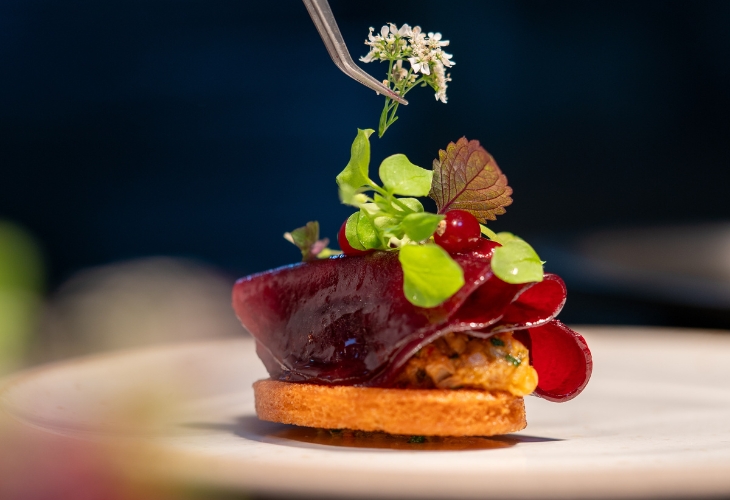 ---
Paris fireworks just a few minutes' walk away
It's in the early evening of December 31 that the celebration begins on the Champs-Élysées. Traditionally filled with music, it's only at the end of the evening that you can admire, from the Place de l'Étoile and the Champs-Élysées avenue, the sound and light show projected onto the Arc de Triomphe.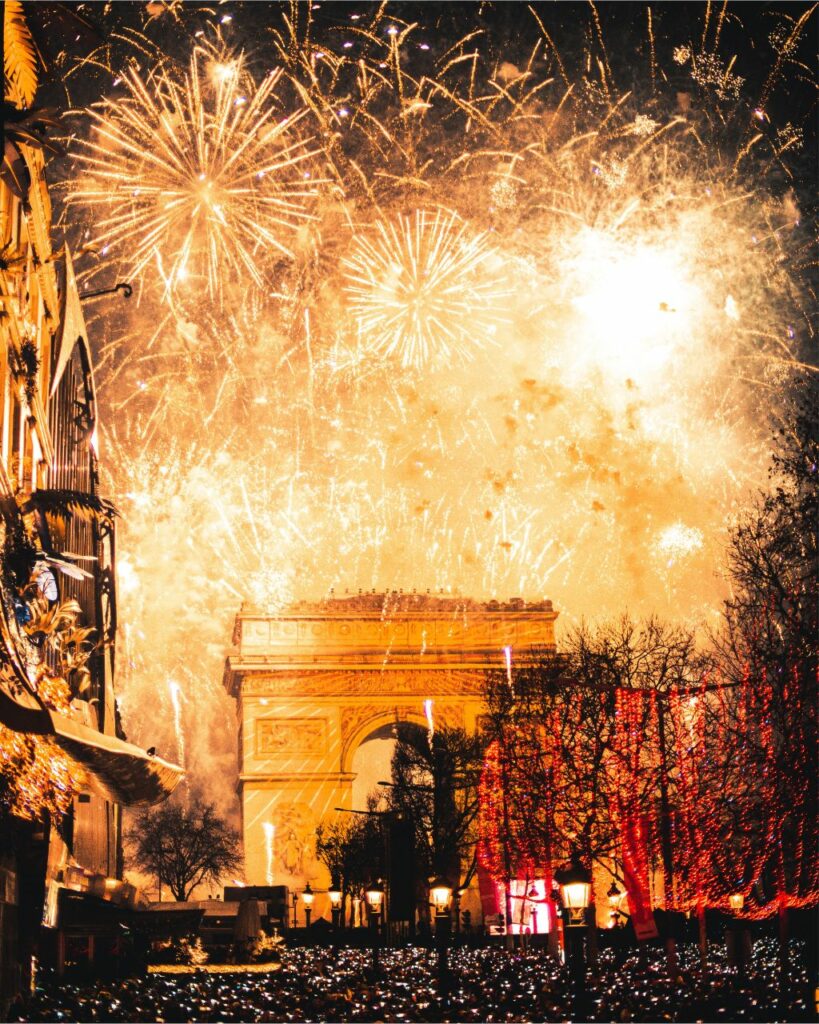 After a countdown, the fireworks are launched exactly at midnight.
By dining at La Scène Thélème, you can walk to the fireworks in just 5 minutes and witness the wonderful display in the most beautiful city in the world 🇫🇷.